Game Development
Dates: MON 10–FRI 21.8.2020
Organizer: University of Turku, Turku University of Applied Sciences and Turku Game Lab
Price: 920 €
Credits: 5 ECTS
Class size: minimum 10 – maximum 20
Application period will open in January 2020
Dreaming of a career in game industry? Want to learn to develop games of your own? Interested in learning more about programming, game graphics or audio design?
Join our Game Development Summer School!
Our summer school program is organized in cooperation between University of Turku, Turku University of Applied Sciences and Turku Game Lab. The course features top-professionals both from game industry and academia, providing the opportunities for networking in both areas of work.
The course is designed to give unique opportunity to have hands-on-experience in game design, programming, game graphics and audio design. The multidisciplinary and international setting provides efficient learning methods and above all FUN, with aim to show how it looks to work and be part of gaming industry in Finland.
Outcomes
After having successfully participated in the course, the student will be able to:
learn the basic principles of game development procedures;
develop a useful set of skills in game programming, game art and audio design production;
get introduced to the principles of game design;
explore the possibilities of interactive storytelling;
create unique games.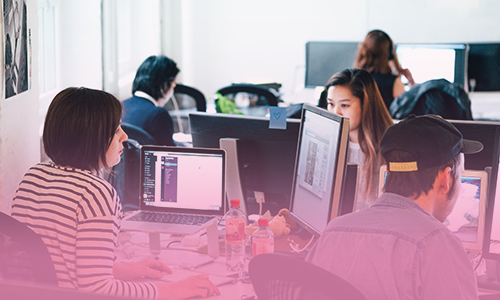 Methods
Expert lectures, workshops, group work, working prototype of a game.
Contents
The course content includes among other things:
the basics of game programming
teamwork and team-forming
roles and responsibilities in gaming company
2D+3D game graphics and animation
gamification
game jam – making a game
Target audience
Undergraduate students with at least two years completed of Bachelor's studies in any field.
Student work load
4 days of 5 hours contact learning in classroom per week + 1 day of fieldwork per week.
Learning materials
Articles, presentations, audiovisual material, webpages.
Teachers
The teachers of the course are members of Turku Game Lab, which is a joint working environment of the University of Turku and Turku University of Applied Sciences, providing services in game education and development.
Subject to change