Service Design Processes and Methods
Dates: MON 10–FRI 21.8.2020
Organizer: Novia University of Applied Sciences & Turku University of Applied Science
Price: 850 €
Credits: 5 ECTS
Class size: min. 10, max. 20 students
Application period will open in January 2020
Service design competence will be an asset in many different fields and professions when services are developed in the fast changing world.
According to Stefan Moriz (2005) "Service Design helps to innovate (create new) or improve (existing) services to make them more useful, usable, desirable for clients and efficient as well as effective for organisations. It's a new holistic, multi-disciplinary, integrative field."
Come and learn the basics of service design!
The students will learn the basics of service design and a service design process as well as the most central methods of service design. The course will be completed as a real life project work – developing of an existing service for a client. The excursion (field study) in costal and archipelago environment is included in the programme.
The development project will include the first three phases of the service design process, from definition to service design.
Outcomes:
The student will be able to
Utilise service design process as a holistic and iterative approach.
Put established, research-based service design methods in practice.
Map and visualise different stages of service design processes.
Accomplish a service design project.
Contents:
Service Design Process:
Definition
Research
Service design
Service Design Methods and Tools:
Mind map
User oriented methods (e.g. personas, a day in a life, probes, observation, interviews, story  board, storytelling)
Customer journey map
Service blueprint
Business model canvas
Target audience:
Undergraduate students with at least two years completed of Bachelor's studies in any field.
Methods:
Lectures, group work, project work, report, presentations.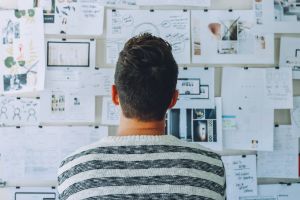 Student work load:
Pre-task 35 h, lectures and mentoring 30 h, project work in groups 70 h = 135 h
Assessment:
Pre-task on pass/fail basis.
Project work in groups on scale 0 -5 (0=fail – 5=excellent).
Assessment criteria:
Pre-task: Depth of discussion.
Project work:
Active participation in lectures and group work
Development process of the ideas to a service
Applying of different service design methods to gain versatile knowledge for the project
Informativeness and visualisation of the report and the appendices (Service Blueprint, Business Model Canvas and Personas)
Learning materials:
Literature:
Polaine, A., Løvlie, L. & Reason, B. 2013. Service design: from insight to implementation. Brooklyn, NY: Rosenfeld Media.
Stickdorn, M., Schneider, J. 2011. This is Service Design Thinking. John Wiley & Sons.
Stickdorn, M., Hormess, M.E. & Lawrence, A. 2018. This Is Service Design Doing: Applying Service Design Thinking in the Real World. O'Reilly Media.
Lecture material, webpages, videos etc.
Selection:
minimum 2 years of completed Bachelor's studies in any field of study.
A motivation letter written in English explaining why the student is interested in the course, what s/he expects to get out of it and how s/he plans to use what s/he has learnt in her/his future life.
Teachers
Elina Vartama (Novia University of Applied Sciences) and Päivi Katajamäki (Turku University of Applied Sciences). The teachers are senior lecturers in service design having a long experience in design and coaching service design projects for different organisations.
Subject to change