Developing Wellness Tourism Destinations and Customer Experiences 
Dates: TUE 11–FRI 21.8.2020
Organizer: University of Turku & Turku University of Applied Science
Price: 850 €
Credits: 5 ECTS
Class size: minimum 10–maximum 30
Application period will open in January 2020
Are you studying business, tourism, hospitality, sports, event management or health promotion?
This course offers a unique opportunity to get an overview of the experience economy and the ever increasing global wellness trend in the context of tourism and leisure.
During the course, we will discuss and analyse wellness tourism experiences both at company and destination level. The learning approach is characterized by international and multi-disciplinary team learning. The theoretical knowledge will be applied in real –life project work conducted in the coastal and archipelago environment.
Implementation
Pre-assignment; a presentation based on relevant literature
Contact learning; key notes, group work, project work and presentations at Turku University of Applied Sciences/Lemminkäisenkatu 30 and University of Turku /Rehtorinpellonkatu 3,
Excursion (field study trip) included in the program
Course description
The course introduces students to the ever increasing global wellness trend by concentrating on the phenomenon of wellness tourism and its determinants and market trends.
The aim of the course is to enhance the understanding on the various factors that influence the success of wellness tourism destinations and service providers who operate within these destinations.
In addition to key note lectures that shed light to the theoretical understanding of wellness consumption, the course also has a strong practical content related to tourism destination management and customer experience management.
Students are engaged in learning activities by various co-operative methods and will be working hands-on in a project with the tourism industry.
Through the discussions and practical assignments, the students will understand the significance of various factors that influence the success of wellness tourism destinations and wellness tourism experiences. Moreover, they will learn to develop more holistic, sustainable, and competitive wellness tourism destinations as well as more emotional, memorable, and self-enhancing wellness tourism experiences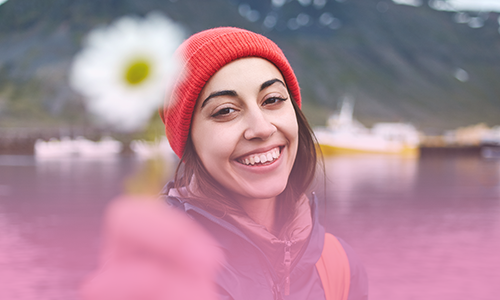 Learning objectives
After completing the course you are able to
explain the wellness and experience-based tourism phenomenon; determinants, drivers, and trends behind them
identify occurrences of this megatrend in Finland and other countries at company and tourism destination level.
classify the wellness concepts,  identify the target groups, and  analyse the main factors influencing the competitiveness of the wellness companies and destinations
understand different service development process models in order to design new wellness tourism experiences or to improve existing ones.
Assignments and assessment
Pre-assignment; based on selected articles and independent information search on wellness consumption, destination management and experience management. Marked 1–5, weight 20%.
Active participation, project with a written report and oral presentation. Marked 1–5, weight 80%
Teachers
Juulia Räikkönen, D.Sc. in Econ. & Bus. Adm., Post-doctoral Research Fellow, Turku School of Economics, University of Turku
Juulia Räikkönen holds a doctoral degree in economic geography and is interested in experiential consumption in its various forms, e.g. tourism, leisure, culture, well-being and retailing. Her doctoral dissertation focused on co-creation of tourism experiences in the context of package tourism and her recent research themes are related to the value creation in wellness tourism, the role of emotions in experiential consumption and the measurement of experiential consumption though alternative methods and technologies.
Email: juulia.raikkonen (at) utu.fi
Susanna Saari, M. Soc.Sc., Senior Lecturer, Turku University of Applied Sciences
Susanna Saari is interested in wellness tourism and destination management. She holds an M.Soc.Sc in Leisure and Recreation studies and is a doctoral candidate at University of Lapland, majoring in tourism. Her doctoral dissertation will study urban wellbeing destinations. Susanna is a representative of TUAS at Turku Tourism Academy as well as a board member of The Finnish Society of Tourism Research.
Email: susanna.saari (at) tuas.fi
 Subject to change